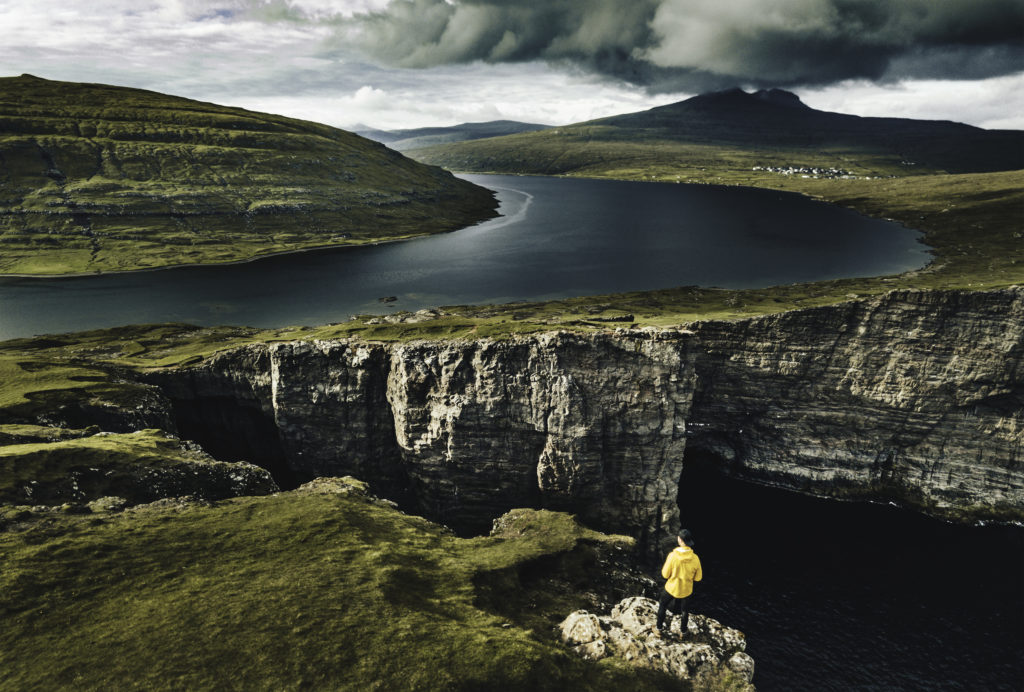 The restaurant will soon be moving into a new exclusive location, an old farm on the lake dating back to the 17th century, 20 minutes from the capital Tórshavn , which is worth the stop. It is one of the smallest capitals in the world, but offers services for all needs, from 4-star hotels and local design shops, to excellent restaurants serving food based on local products, not to forget the musical and cultural proposals.
Particularly interesting is the old part of the city, Reyni , colored by the many houses built in wood and with the roofs of grass, which make the neighborhood very picturesque. Also Tinganes, where the government resides is an important landmark of Tórshavn with its red buildings with characteristic grass roofs.
Those interested in art can visit the Listaskalin museum, with permanent exhibitions of paintings and contemporary Faroese art, or the Nordic House, the cultural center dedicated to the whole of Scandinavia, where concerts, shows and temporary painting exhibitions take place regularly. .
New for this year, the first boutique hotel in Faroe, also in Tórshavn. The Havgrím hotel has been converted from an old mansion overlooking the ocean and has designed rooms inspired by the fjord: the colors recall the meadows, the changing sky and the sea when it is calm and stormy. Another novelty is the restaurant that the chef Leif Sørensen, who signed the New Nordic Food manifesto and introduced a fine cuisine to the Faroe Islands, opens in an old warehouse near the port of Tórshavn.
It will be an informal place, focused on the joy of sharing and dining together, and on good products and simple food. A more accessible but equally authentic culinary experience is represented by the Heimablíndi, which literally means "hospitality at home", which offers tourists the opportunity to dine in the home of local people, such as in Anna and Óli's farm house. , which on certain days organize dinners also for various groups of guests.