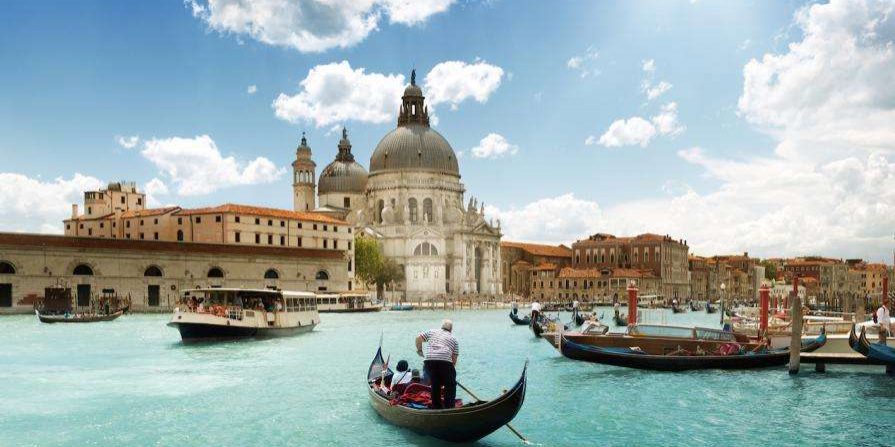 Increase the dream beaches in Italy and in this 32nd edition of the delivery of the blue flags the surprise is the Campania, which undermines the Marche and is in third place after Liguria and Tuscany by number of Municipalities awarded by the Foundation for education environment (Foundation for Environmental Education – Fee). Not only sea quality but also land management, purification plants, waste management, liveability in summer, enhancement of nature areas are among the 32 criteria to be respected in the Foundation's program.
This year, the beaches with crystal clear water along the boot have reached 368 (342 in 2017), equal to 10% of those awarded worldwide; 175 localities on the Riviera (163 last year) where the Fee flag flies (16 new entrances and 4 exits) with Liguria at the top, followed by Tuscany and Campania, which has therefore overtaken the Marche in fourth position.
Improvements in Italy also include the situation of award winning tourist sites and lakes, increased this year to 70 (67 in 2017) and 16 (from the previous 13) respectively.
In total, it was detected today in the national event of delivery of blue flags, this year Liguria maintains the banner in 27 municipalities and Tuscany in the same 19 last year. The surprise was the Campania that with three new entrances (Piano di Sorrento, Sorrento and Ispani) has surpassed the Marche that losing the flag to Gabicce mare slips to fourth place with 16 Municipalities. Puglia conquers three new locations (Rodi garganico, Peschici and Zapponeta) and reaches 14 flags, Sardinia has two new entrances (Trinità d'Agultu and Vignola) and has the banner in 13 locations, Abruzzo goes to quota 9 with entrance to a lake (Scanno) and Calabria is also 9 with two new entrances (Tortora and Sella Marina). Veneto confirms the 8 flags and also Lazio remains at 8 but with the municipality of Anzio out and the lake of Trevignano Roman entered; Emilia Romagna adds a flag to Cattolica and goes to 7 and Sicily loses one in Pozzallo going to 6. Basilicata rises to 4 with the entry of Bernalda and Nova Siri and Friuli Venezia Giulia confirms the 2 flags of 2017 The Molise goes down to 1 flag having been removed in Termoli.
This year the blue flags on the lakes are increased to 16 localities: in addition to the entrances of Trevignano Romano in Lazio and Scanno in Abruzzo, conquest a banner the Piedmont with Arona and salt at altitude 3 while the Trentino Alto Adige remain unchanged with 10 and Lombardy with 1 like last year.
The evaluation of the National Jury was made, among others, by the Ministries of the Environment, of the cultural and tourism assets and activities, of the Agricultural Policies, of the Coordination of the Regional Tourism Departments, of the General Command of the Port Authorities. Coast Guard, dell'Ispra, the University of Tuscia, the National Council of Chemists, Anci, as well as the Bathing syndicates.