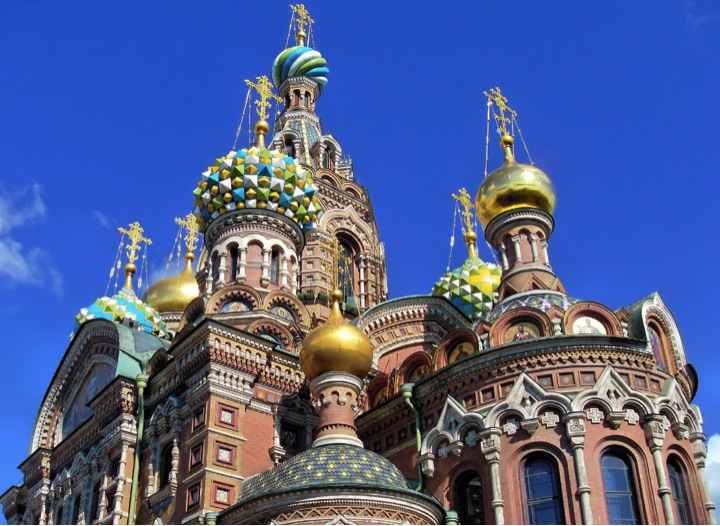 Russia is a country of continental climate, with warm to hot summers and very cold winters accompanied with heavy snowfall. So, the best time to visit Russia is during spring and summer, say, from May to September where the temperature will be around 18 °C.
Russians are in touch with nature and concern more about health. Some of their summer activities include home creation, picnic, fishing, and shopping. They also conduct theme-specific activities like war history reconstruction, Quest games, and car tuning.
The Russian summer vacations are as follows.
Moscow
Moscow, the capital of Russia, is at its best in the summer. The snow-clad landscapes fade away to reveal beautiful hues of flowers, lush green parks, and a warm welcoming weather.
Gorky Park is one of the famous tourist places in Moscow. It stretches along the Moscow River bank and has two spaces: a recreation spot and a garden. In the former space, rides, boating, and bungee jumping take place. The latter space is for relaxing in pavilions and lawns, pathway walking along the yards, and picnicking.
A famous landmark, Kremlin is encircled by museums and churches, Grand Kremlin Palace, State Kremlin, and the President's residence. Tsar Cannon, Tsar Bell, and the Grand Duke Sergei Alexandrovich are three important monuments in the territory. The other attractions are Red Square and St. Basil's Cathedral.
St.Petersburg
It is the second largest city after Moscow and the city of unpredictable weather. It will be warm and sunny in the morning, followed by sudden rain showers, and then gusty winds in the evening. But the city will be in full swing with 24 hours daylight during summer.
Come in summer to St. Petersburg, a destination with the northern latitude. The streets are packed with throngs of tourists and locals in the streets to enjoy a chill weather. You have a chance to go for boat cruises in the morning and take part in the nightlife events such as cavalcades with music and folk dancing, fireworks, and cultural programs along the banks of the Neva River. Here the tourists and locals will be strolling, cycling, biking, and gulping in the open air.
Sochi
Sochi is a southern city of Russia along the Black Sea Coast. It is often called "the Summer Capital of Russia." It has the biggest summer resort in the whole of Russia and attracts over four million visitors yearly. Sochi has some of the best historic sites, monuments, parks, beaches, making summer an exciting time to visit them and enjoy a sun tan along the beaches of the Black Sea. The sea brims with jelly fish and kids play with these kinds of fish. The Rivera Park is the most popular park here with various restaurants, cinema, and sport facilities.
So, these are some of the places of visit that can be added to your travelogue if you are visiting Russia. Bon Voyage!